Offices in Moore and Edmond
Our office in Moore is located in residential-style outpatient office buildings with easy access to I-35 and accessible onsite parking.
Our office in Edmond is located on NW 150th Street between Western Ave and Santa Fe Ave. There is easy access from the John Kilpatrick Turnpike.

Our space is designed with patient comfort and experience in mind. There is no complicated hospital campus to navigate and no parking garages. Mind Mood Pain is handicap accessible and located on the first floor. The new space was designed to provide a more patient-centered experience in a supportive and quiet environment with comfortable waiting areas for patients and family members to wait. We offer free wifi access and other amenities for our guests. Our offices are located near retail and restaurant districts, providing activities for family members not wanting to stay for a family member's appointment or procedure.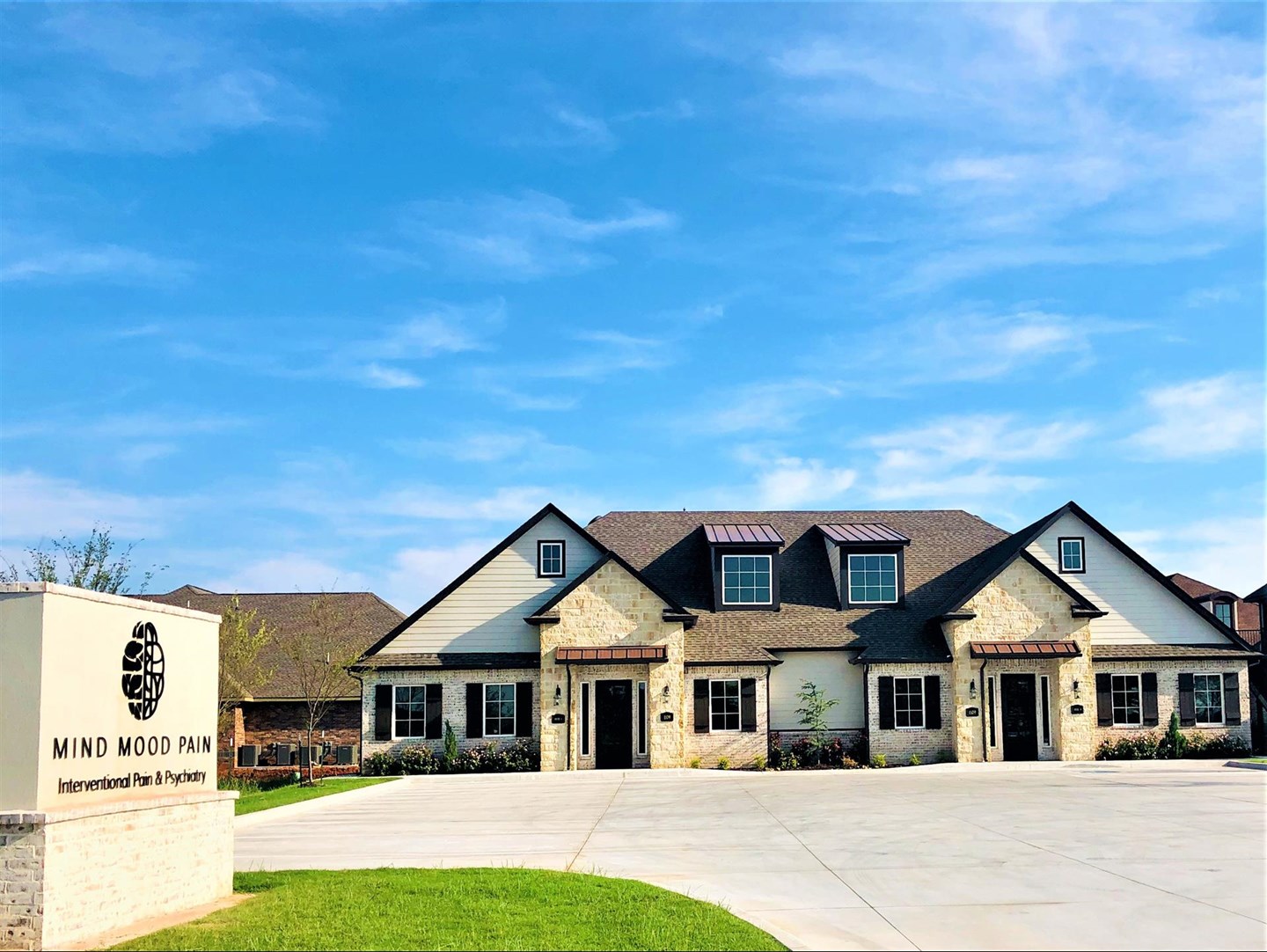 Outpatient Office
Our outpatient office allows patients to have minimally invasive interventions for pain, often without an inpatient hospital or outpatient surgery center admission. Our streamlined process and conveniently located facility decrease the time spent obtaining treatment as well as the cost of treatment. Dr. Miller's more than ten years in practice as an anesthesiologist, along with his specialized training in interventional pain procedures, has positioned him to provide safe and high-quality, effective care in our comfortable outpatient office setting.
As Ketamine infusion therapy providers, we've perfected the experience and expanded our comfort items to include seating options such as recliners, adjustable beds and reclining loveseats. Noise-canceling headphones, special music playlists and eye-masks are provided to help patients make the most of the infusion experience. Our staff at Mind Mood Pain is solely devoted to taking care of patients with the goal of delivering an enjoyable, effective and efficient experience.